Secure an Excellent Mortgage Rate
Utilize our fast and simple tools to discover your eligibility, FREE!​
Obtaining a mortgage is now easier than ever before than ever, thanks to our experienced brokers at H5 Financial.
Your time and finances are valuable. Let's make the most of both.
From quick, personalized online estimates to an efficient web-based loan application and approval journey, you can access your funds and use them as you please—
usually in less than 30 days.
What Our Clients & Partners Say...
Leverage your home's equity through a cash-out refinance. It's your money—use it as you wish.
Obtain a home loan that leverages current favorable mortgage rates, making your dream home within reach.
Secure favorable terms with today's interest rates to keep your home budget-friendly—or increase your equity through renovations!
Don't settle for the first offer you get. Explore your options. Utilize our rate comparison tools to identify the optimal plan for your home-buying strategy.
Act quickly with our diverse financing options, granting you the liberty to satisfy your home-buying itch.
Understand your position. Armed with a property assessment, you'll have clearer insight into your choices for your next steps.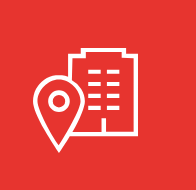 Get a Rate Quote in Just 30 Seconds!
Mortgage rates change daily and vary depending on your unique situation. Get your FREE customized quote here!